Just another quick update on Adam's scans this week. He went in for an isotope injection on Tuesday, where they placed an IV in his arm to inject the isotope. I was super nervous about it because in the past they've had trouble finding a vein. But this time they called the IV team (I just found out this exists!) and they got the IV placed on the first try! I was SO glad he didn't have to suffer through multiple pokes. We kept the IV in his arm overnight, which saved him from another poke the next day.
His MIBG scan was on Wednesday, but he woke up with a cold that morning and a super runny nose, so there was concern from the anesthesia team, but they confirmed that his breathing was still clear so we proceeded with the scan. Scan took 1.5 hours and all went well!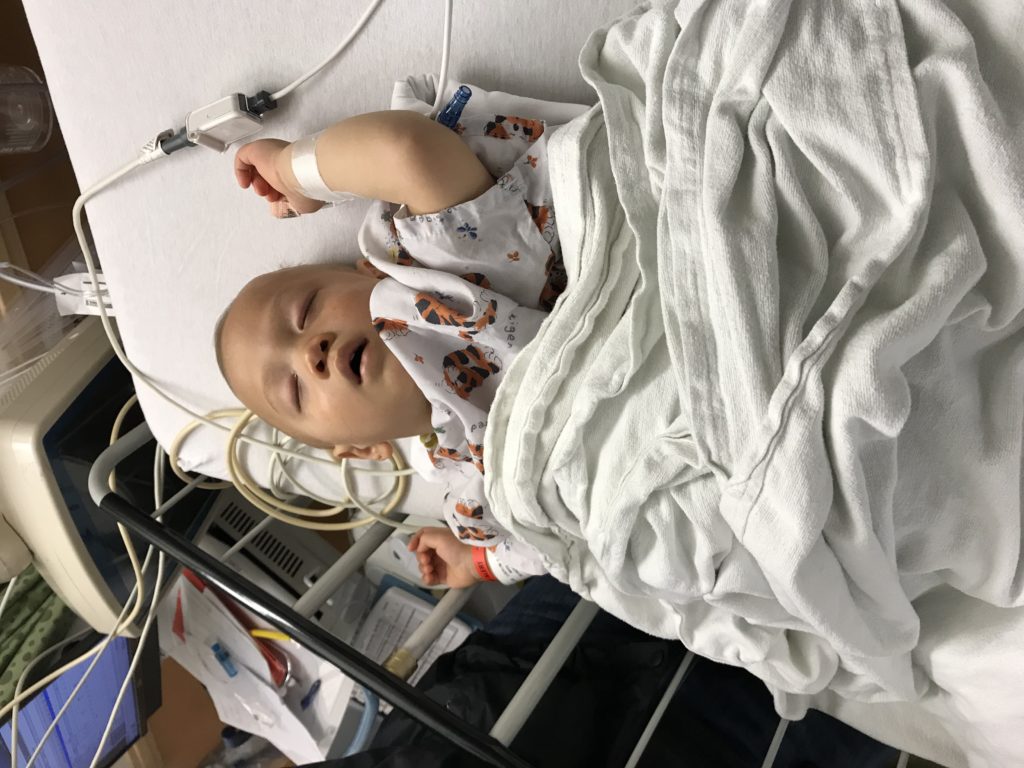 Adam's second scan, MRI, was scheduled for today (Friday) but because he's still sick, and also developed a cough in the last couple days, the anesthesia team decided to postpone his MRI for 2-3 more weeks. So we took the IV out of his arm last night and now we'll just have to hope his cold goes away soon.
Great news is that we got an email from his oncology team yesterday indicating that his MIBG scan results came back, with a score of 0 (which means zero cancer cellls detected). SO thankful to hear this news! Thank you, Lord. MRI in 2-3 weeks will hopefully confirm this. Thank you everyone for praying for Adam and our family this week. ?